65 Jacksons Chase Dr, Middletown, VA 22645-3977 (540)635-7814
Welcome to the completely renovated Sly Fox Golf Club.
The best kept secret in the Shenandoah Valley!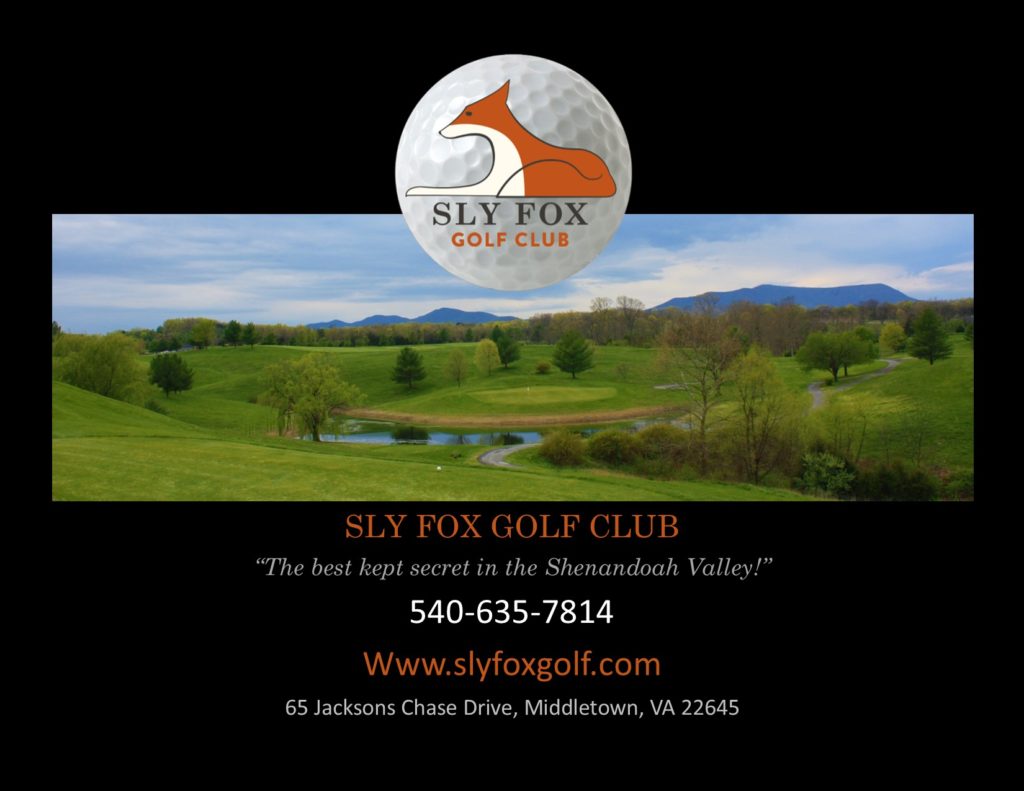 We have some of the best conditions in the Valley, friendly staff and the best prices around!
Sly Fox is a beautiful scenic course with multiple water hazards including Cooley Lake. The rolling terrain and undulating greens maked the course challenging yet it is still playable and enjoyable for all ages including seniors and youth.
We are a family owned business focused on creating a warm inviting environment with top notch course conditions. Our goal is to provide a great experience on and off the course with great food, a welcoming environment and fun social events.
The clubhouse features a lounge area, restaurant, bar and an event room. Visit the Sly Fox bar & Grill for fresh made food prepared in out newly renovated commercial kitchen.
Still unsure, stop by and take a tour of the facilities and grounds. Meet the owners and management. We would be glad to answer any questions or address any concerns.
Speak with an associate at 540-635-7814 for details. Feel free to contact the new owner Lou Carrozza at Lou@Slyfoxgolf.com with questions, suggestions or feedback.